A big congratulations to Dr. Teresa Fornaro on her new position as a permanent researcher at the Italian National Institute for Astrophysics!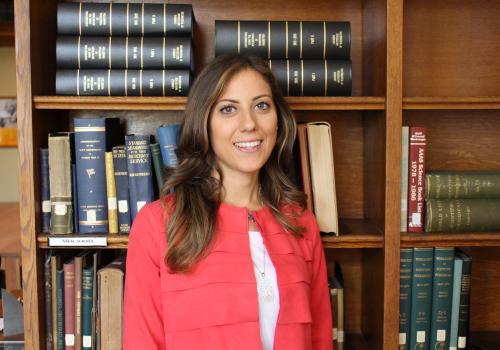 Teresa's work focuses on Astrobiology, primarily the preparation and characterization of Mars soil analogues for supporting the scientific activity and technology development of space flight instruments, and the study of molecule-mineral interactions under plausible prebiotic and space-like conditions in order to investigate possible roles played by minerals in key processes for the passage from geochemistry to biochemistry. Teresa is a Co-I of the Mars Organics Molecule Analyser (MOMA) instrument on board the ESA ExoMars 2020 space mission and collaborator of the science team of the Sample Analysis at Mars (SAM) instrument on board the NASA Mars Science Laboratory's (MSL) Curiosity rover.
She will be greatly missed by the 4D group!